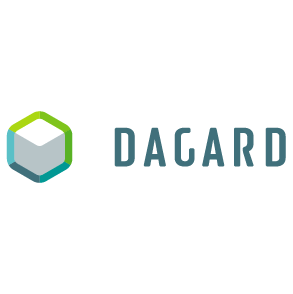 Dagard has been a manufacturer of innovative solutions since 1951 and is the leading French manufacturer of modular panels for clean rooms, producing, marketing and installing a wide range of modular cold rooms, isothermal constructions and clean room enclosures.
With two production sites, based in Boussac and Montluçon, 400 employees and 250 approved fitters, Dagard combines a very large production capacity with real flexibility and responsiveness. With a worldwide presence, directly or through its partners, the company is today an installer and manufacturer on an international scale.
Fields of activity
Clean rooms
Dagard develops sealed envelope solutions (partitions, ceilings, doors and accessories). Combined with a suitable air treatment system, they allow for the construction of clean rooms that meet the standards of all classes of cleanliness.
Isothermal enclosures
Dagard relies on its insulating sandwich panel technology to design, produce and install partitions, ceilings, insulation or fire barriers, as well as isothermal or fire barrier doors. Their expertise in modular panels for clean rooms enables them to offer a complete range of services, from design through to the installation of equipment.
Cold rooms
Dagard offers modular cold room systems installed within just a few hours that meet the strictest hygiene and safety criteria. The many possible configurations mean that all requirements can be met.
Dagard expertise
Dagard's expertise responds to all specific needs relating to controlled atmosphere environments and clean rooms:
modular construction : rapid on-site installation of elements prefabricated in the factory, 
thermal insulation : temperature control from -40°C° to 100°C,
sound and acoustic insulation : insulating or absorbent sandwich panels,
fire safety : walls, ceilings, fire-resistant glazed doors, smoke evacuation hatches, bulkhead treatment,
hygiene control, cleaning and disinfection capability : materials, forms, products and accessories adapted to facilitate cleaning and corrosion resistance as well as to different cleaning products and processes,
air and water vapour tightness : junctions, bulkheads, doors and accessories guaranteeing sealing control.
Website : www.dagard.com