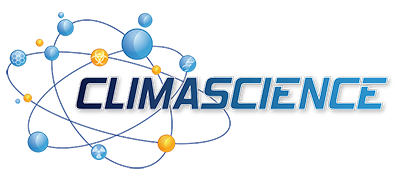 Climascience has been specialising in high-tech air conditioning and treatment since 1987.
The company is the preferred partner for players in scientific research, health, pharmacy, and state-of-the-art industry (microelectronics, aeronautics and space), and is also involved in all areas where control of environmental conditions is required (ultra-cleanliness, metrology, etc.).
Climascience, as a complete engineering company, cultivates a turnkey approach to the management of complex air treatment installation projects, and accompanies you from design through to the implementation and maintenance of your controlled environment.

Climascience's fields of activity
Project management assistance,
Audit and aeraulics expertise,
New works, 
Ultra-cleanliness and bio-decontamination,
Finalisation,
HVAC installation maintenance.
Design and development of controlled environments
Climascience offers you the benefit of more than 30 years of experience in the management of complex and high-tech projects related to air treatment, with the construction of P2 to P4 safety laboratories, ISO 4 to ISO 8 clean rooms, chemistry and metrology laboratories and air treatment units (HVAC fluid, HEPA filter and ULPA filter…).
Experts in air treatment
Climascience is a member of ASPEC (Association for the Prevention and Study of Contamination) and has the highest qualifications in air conditioning and special fluids (QUALIBAT 5414 and 5114), as well as the necessary authorisations and approvals to handle refrigerants (QUALICLIMAFROID).
Maintenance of your installations
Over the years and through projects, Climascience has developed know-how and sound experience in preventive maintenance and operational readiness and accompanies its customers beyond the commissioning of their installations, especially those that are exposed to health risks in the event of installation failure.
Website : www.climascience.com
Would you like more information?