LAB'SCIENCE means in total more than 250 experts in the design of modular clean rooms and environments under controlled atmosphere distributed by field of expertise around the various entities making up the network. We offer you a tailor-made approach according to your project and the specific features of your sector.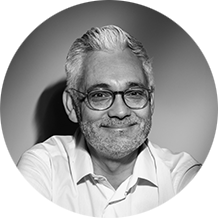 Laurent CHAIGNEAU
CEO
When I joined LAB'SCIENCE as Director of International Development, I helped define a global strategy and promote the network's identity by strengthening its sales organization and supporting the companies in the LAB'SCIENCE network.
I have always been committed to highlighting LAB'SCIENCE's staff by encouraging their development and helping them contribute to the development of our network thanks to their skills and know-how. After having energized and enriched the network through marketing, quality and business development, my ambition is to deepen the role of LAB'SCIENCE and to improve its general positioning.
By becoming CEO, I wish to concentrate on making LAB'SCIENCE the natural leader in the modular cleanroom market segment and to offer the men and women who join our teams all the necessary elements to achieve this success. This desire to move forward on the human, technical and commercial levels is the key to establishing LAB'SCIENCE as a lasting brand in the heart of a particularly demanding sector.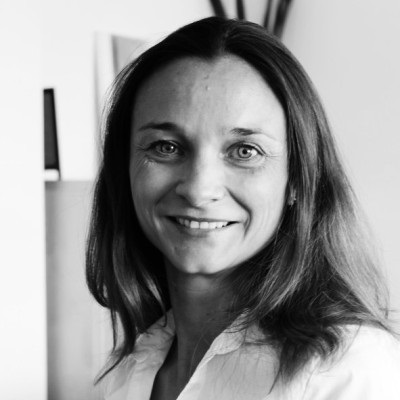 Virginie Foucher
Export Manager
I am an international trade graduate and have spent 20 years in export for one of the world leaders in metal laboratory furniture, I joined the LAB'SCIENCE team, attracted by the challenge of developing the turnkey concept and modular solutions.
As International Development Manager and in charge of the LAB'SCIENCE Iberica subsidiary, I wish to use my international experience and my knowledge in project management to accompany you in your turnkey project wherever it may be.
My mission: make LAB'SCIENCE grow internationally so that it becomes a reference in turnkey modular cleanroom and biosafety laboratory solutions.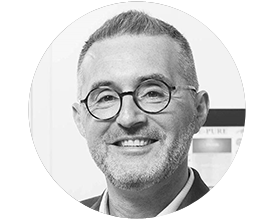 Sébastien Allix
Scientific Director
Specialized scientific training in the microbiology of infectious diseases, I exercised for more than 10 years responsibilities in the fields of biological safety and security for laboratories of high biological confinement. My taste for the field and my expertise in these fields have led me since 2013 to become an international expert for the UN and the OIE in the context of numerous missions of inspection of safety and biosecurity. It is with great pleasure that I lead in France the biosafety and safety section within the French Microbiology Society since 2016.
I joined LAB'SCIENCE as Scientific Director and bring my knowledge, know-how and field expertise to all the entities of our network as part of our clients' projects. My goal is to go further in the performance of our turnkey solutions and in the innovation of our products and our offers. I develop for LAB'SCIENCE a scientific research policy in partnership with public actors to develop the technologies of tomorrow.
Drawing on a network of 17 companies with expertise in the construction and maintenance of clean environments, LAB'SCIENCE combines a wide range of skills with the operational flexibility of an SME. Each of these entities has specific expertise, adapted to each stage of the design process.
Acting as a project accelerator, this networked structure allows us to offer you a global service that integrates all aspects of modular cleanroom design, while providing you with the comfort of a single contact for the completion of your project.
Unique in France, this structure enables us to meet all your needs thanks to a turnkey offer encompassing the expertise of key players in the sector in the field of advice, assistance, control, development and installation of controlled atmosphere environments (clean rooms, grey rooms, decontamination airlocks, etc.).
Division: Fluids – Special fluids – HVAC