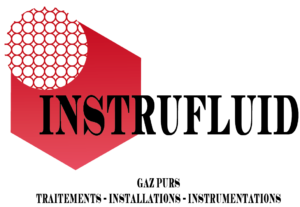 Instrufluid is specialised in the design and installation of industrial piping, and implements the equipment necessary for the transport, distribution, regulation and storage of toxic and dangerous special fluids and special gases.
Founded in 1996, Instrufluid joined the LAB'SCIENCE network in 2017.
Instrufluid expertise for the management of your special fluids
With a wide range of skills and a high level of know-how in the field of transport of special and toxic gases and fluids, Instrufluid is involved in projects of all sizes, in France and internationally.
study, design and development of distribution systems for special fluids.

assistance and supervision for project implementation.

assembly and forming of industrial piping.

maintenance of gaseous and liquid process networks.
Their expertise covers both the nature of gases and special fluids transported, welding and industrial piping assembly techniques as well as international standards and codes.
Fields of expertise
Design and construction of tailor-made installations for the management of gases and special fluids, adapted to the most advanced processes.
Assembly of industrial piping networks made of stainless steel, aluminium, copper and PVC or derivatives.
Custom cabinet installation, with manual expansion plate, purge plate, CS Clean Solutions detoxification cartridge and PLC with touch screen.
Management of explosive gases and ATEX cabinets, in-line gas control with tangential filter, coalescer, flow meter, measurement, analysis, etc.
Instrufluid is also one of the few French companies to master the orbital welding technique. Very widely used in the semiconductor sector, this method is becoming more and more popular in the food, pharmaceutical, chemical and biotech sectors.
Would you like more information?