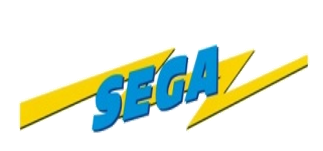 Founded in 1981, Sega specialises in industrial electricity.
The panel builder designs electrical infrastructures adapted to clean rooms and controlled atmosphere environments for industrial players.
Main areas of expertise
Sega offers its customers in-depth expertise in areas related to industrial electrical installations:

H.V. Cells;

Transformers;

Lighting;

Wiring of machines;

Production lines;

Industrial cabinets (wiring in our workshops);

Controls and regulations;

Inverter;

Generating sets.
Sega expertise: industrial electricity
Sega offers expertise, engineering and integration services for innovative turnkey solutions in the following fields:
Studies – Analysis and definition of needs
High/low voltage;

Regulation;

Automated systems;

Remote management – BMS CTM;

Industrial computing.
Facilities
High/low voltage electricity;

Automated systems;

Information technology;

Maintenance and Support;

Relamping.
Buildings
Distribution: low voltage distribution, main low voltage boards, distribution box;
Automated systems: boxes, cabinets.
Commissioning on site
A design office
Sega teams are a true force for innovation at your service to respond effectively to your needs. They offer you a complete diagnosis of your existing installations, in order to anticipate the implementation of industrial electricity solutions tailored to your future projects…
Sega's values
Thanks to the experience of its employees, Sega has been able to develop in its field of expertise while remaining a company on a human scale, with special attention paid to the notion of customer service.
It is in this spirit that Sega's teams combine all their energies to bring to their customers:
responsiveness;

competitiveness;

know-how;

process control;

technical progress;

constructive collaboration;

safety and risk control.
Would you like more information?