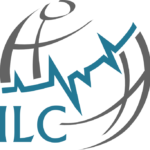 Created in 2013, ILC is a construction economist and assists its customers as from design of their controlled atmosphere environment project for:

– control of their budget,
– procurement management,
– the planning and coordination of the various participants,
– financial monitoring.

A specialist in controlled atmosphere environments
Specialised in controlled atmosphere environments, ILC is the preferred partner of players in the healthcare, microelectronics, pharmaceutical and scientific research industries, in both the public and private sectors.
Their specialisation enables them to offer specialised expertise in the management of economic and financial problems specific to the construction of clean rooms, laboratories or industrial production units.
Areas of intervention
Present at each stage of your project, ILC intervenes right from your project's development phase through to delivery of your clean room, to ensure optimal management of your budget and correct conduct of works:
when designing your clean room, and in collaboration with a design office, in the financial set-up, then in the follow-up of the budget items allocated to the various items of equipment, in order to ensure compliance with your budgetary constraints,
dans la in defining the operational schedule, in agreement with the project owner,
dans le in the selection process for the various companies that will be responsible for implementing your project,
throughout the entire execution phase (EXE), to ensure scheduling, piloting and coordination of the participants during the construction of your clean room.
Would you like more information?