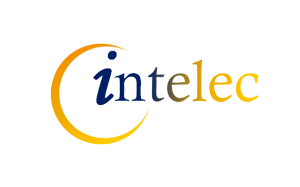 Created in 2016,
Intelec is specialised in HVAC automation, integration and control
.
The company ensures the management and control of HVAC installations within the framework of the production of electrical switchboards and integration of control equipment and BMS CTM for :
pressure management,
temperature management,
moisture management,
historisation,
CTM (remote visualisation and management),
remote alarms,
electrical panels.
Intelec expertise : HVAC control
Intelec is involved in the entire HVAC control value chain:


Study and design,


DAO (Data Access Object),


Execution and installation,


Commissioning,


Maintenance.


The company proposes:


the basic calculations related to the various technologies required for HVAC control,


design of the installation to be integrated into the building with layout plans for the technical zones,


design of HVAC electrical panels,


production of schematic diagrams for installations (DIP),


design of detailed implementation plans (aeraulics, hydraulics, partitioning, lighting, electricity, fluids, floor resin, etc.) and wiring diagrams,


preparation, coordination and monitoring of installation work on the equipment,


start-up and adjustment of installations,


control of the results.


Fields of activity
Intelec offers installations to manage these various parameters in sectors such as pharmaceuticals, production or the electronics industry. Its intervention also extends to monobloc air conditioning units, system splits, air conditioning cabinets, chillers (chilled water production), heat pumps, etc…
Intelec service
On request, Intelec also offers :
maintenance or servicing of installations,


inspection, troubleshooting and/or possible modifications to existing installations,


remote facility management (BMS CTM),


product support (after-sales service).


Would you like more information?