A solid expertise of classified laboratories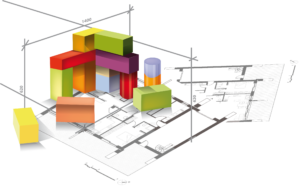 Strong scientific skills in laboratories classified according to the decree of 16/07/2007 (P2 to P4),
our teams will assist you in the design of your laboratory and offer you feasibility studies (laboratory P1 to P4)
and technical, normative, regulatory or best practice audits.
Food, health, research and pharmaceutical industry are the sectors of activity we cover.
Technical audits
Our technical audits cover Dust Controlled areas and laboratories.

Made-to-measure
Audit of facilities
Audit of practices
With more than 20 years of experience in classified laboratories and controlled atmosphere facilities, our teams carry out compliance audits on your facilities as well as on the practices of your teams. Our independent and expert approach to Dust Controlled Areas (DCAs) offers you reliability and impartiality.
Feasibility studies
(laboratory P1, P2, P3 or P4, clean room)
New facilities
In renovation
Answers to problems
Do you have a classified laboratory project in the veterinary, health or pharmaceutical field? Our experts carry out your feasibility studies (P1, P2, P3 or P4 laboratory) and guide you towards the best solutions according to your needs.
Our references
Do not hesitate in contacting us for more information.