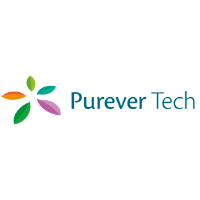 Since 2013, Purever Tech has specialised in cleanroom envelope design, and operates in different areas of activity depending on the levels of environmental control required.
The origins of Purever Tech
Purever Tech emerged from the experience of the Purever Group through various projects, which led to the development of a range of products designed to meet the needs and expectations of customers specialising in clean rooms and controlled atmosphere environments (clean room envelope for controlled environment rooms, Clean Tech room or HIgh Tech room, clean room partition, etc.).
Purever Tech products are manufactured in the Purever Group's factories. The company has offices in Portugal and Spain, and also has an international department to support projects worldwide.
Fields of activity: the clean room envelope
Purever Tech's expertise in cleanroom envelope design covers three levels of requirements :
controlled environment room: basic cleaning requirement avoiding the need for all elements to be flush,
Clean Tech room: average requirement for ambient cleaning, with the need to have all the elements of the construction flush and avoid horizontal surfaces,
High Tech room: absolute requirement for cleaning with the obligation for all elements to be flush and the elimination of horizontal surfaces where bacteria could accumulate.

Purever Tech Services
Purever Tech accompanies its customers at each stage in their project:
1. Advice on clean room envelope products and solutions,
2. Studies and implementation of projects,
3. Production of equipment,
4. Execution of works and product support.
Would you like more information?